2 Days 1 Night Johor Bahru Shopping Itinerary
Here's what Johor Bahru is rich with - shopping centres. There's plenty of them for you to go around throughout your day and explore whether it's purely for shopping, a food trip, or a mix of both.
If you are interested in going on a shopping trip around Johor Bahru city centre, here's a route that we can suggest.
Day 1: Morning
Johor Premium Outlet (JPO)
Location: Jalan Premium Outlets Indahpura, 81000 Kulai, Johor, Malaysia
Opening Hours: 10a.m. - 10p.m.
This half outdoor mall also named JPO has more of an open-area concept, so it's best to visit this place while it's still early and not too sunny.
Here, you can shop for products from various renowned brands.
Whether you are looking for clothes, accessories and jewellery, gifts or leather items, you will be able to find them all here.
Why not start the day with some all-day breakfast food and good coffee at The Coffee Bean & Tea Leaf? Image source : CoffeeBean FB
Enjoy the lightly toasted panini bread served with scrambled eggs, sausages, butter and jam in the Brek 'o' Day meal with a fresh hot cup of flat white, and buy some gifts for your loved ones!
Day 1: Afternoon
Paradigm Mall
Image source : Twitter
Location: Paradigm Mall Johor Bahru, Jalan Skudai, 81200 Johor Bahru, Johor, Malaysia
Opening Hours: 10a.m. - 10p.m.
From JPO, you will only need about 20 minutes to reach Paradigm Mall. You'll find that this place is a lot cooler than your first destination since it's fully air-conditioned like other renowned shopping malls.
Spanning from G floor to Level 8, you will find yourself engrossed in all the shopping and other activities that you can do in a single mall.
An entire day can easily pass by with all the amenities that the mall has to offer - over 600 shops to browse through,
the biggest indoor ice-skating rink in Johor, wall-climbing facilities and Golden Screen cinema.
Why not stop at Sukiya and Ichiban Ramen for a scrumptious ramen set lunch?
Image source : Twitter
While you're there, get an Emack & Bolio's ice-cream as an after-meal sweet dessert before you decide on how you want to spend your time there.
*Our guest house at Sky Habitat Apartment is located only 7 minutes away from the next destination that we propose for your second day here, so we do suggest that you stay here for the night before you go on your Day 2 adventures.
Day 2: Morning
KOMTAR JBCC
Location: City Centre, 80000 Johor Bahru, Johor
Opening Hours: 10a.m. - 10p.m.
Once you're well-rested at our guest house, you can visit KOMTAR for a classic shopping mall experience.
Its location close to the JB city centre at City Square makes it a prime choice of location for any meal before you continue shopping at an even bigger mall later on, which means that even a brunch is doable too!
Image source : TonyRomas
Spoil yourself with a 10oz fire-grilled Wagyu Ribeye and try their famous Onion Loaf - a breaded and deep-fried onion delicacy served with their original BBQ Sauce at Tony Roma's before you head to City Square!
Day 2: Afternoon
Johor Bahru City Square Shopping Mall
Location: 106 - 108 Jalan Wong Ah Fook, 80000 Johor Bahru, Johor.
Opening Hours: 10a.m. - 10p.m.
Located just 2 minutes away from KOMTAR JBCC, City Square is a high-traffic mall that shoppers will frequent.
Featuring services and outlets ranging from travel agencies, locksmiths and bridal studios, it would be a shame to miss a karaoke session with your best mates at Neway before you stuff yourself with the best ShaoMai & dumplins at Din Tai Fung!
If you are visiting this Chinese restaurant, be sure to try their signature Xiao Long Bao which is on-demand 24/7.
We can assure you that it's 100% worth the hype.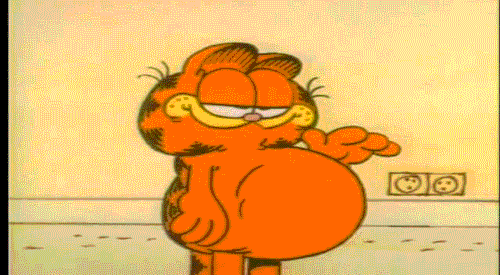 With a rough idea of what you can expect at these four famous shopping destinations in Johor Bahru, you are now ready to embark on a tantalizing & scrumptious food trip!
There are still various attractions that you can find around the Johor Bahru city centre, so keep an eye out for the local pubs and bars that you can visit before you conclude your 2D1N shopping-and-food trip.
Remember to subscribe and stay updated with our latest articles and offerings!
Liked this post? Why not re-share the love on social media below with the click of a button. Feel free to share your Itinerary on the comments as well.
#itinerary #attractions #johorbahru #shopping #FoodampBeverage