Popular Night Spots In Johor Bahru
Updated: Nov 26, 2019
Image by Sam Gao
Attention to all night owl! Disregard you are from which nations and races. Here's in this article you can find out what suit you on things to do and where to eat during the night in Johor Bahru.
It's a fast growing city famous for its tons of nightspots for supper, and entertainment. Nightlife is just a start for many people, many will somehow find time to make way to the mamak store, bar, and places to chill out with friends after the working hours.
As for many Singaporean especially those who love to drive from Singapore to JB hunting for cheap supper and entertainment during the night, they would have better access to JB via the causeway as the traffic congestion will be eased down after working hour passed 9pm onwards.
*Disclaimer : This does not apply to Friday and the eve of Public Holiday. So before you depart please plan your time ahead as the traffic at the causeway is unpredicted.
Do check the traffic conditions here and the comprehensive time table here.
There are certainly many things to do in the city which you can't fit them all within one night. Or perhaps staying 2 days and 2 nights would be good enough to explore more places in the list.
Let's focus within 5 KM distance from the checkpoint so that you can pick and make most of your night time in Johor Bahru. Below is the list break into 2 categories, Let's dive in.
Dinner & Supper
Food Street at Meldrum Walk
For those who are not driving, this is the place for you! It's just located within walking distance from the checkpoint.
You can find authentic local street delicacies that served by Malay, Chinese and Indian stalls.The food stalls are set up at the back alley of Jalan Meldrum, so don't set high expectation on cleanliness same as Singapore.
However, the food is worth trying at the affordable price especially the Fried Chicken Wings, Fried Oyster Omelette, Char Kway Teow, Apam Balik Pancake, Ikan Bakar Popiah, and the Laksa is a must try!
Open daily : 5pm-12am
Address : 23, Jalan Meldrum, Bandar Johor Bahru, 80000 Johor Bahru, Johor, Malaysia
Bazaar Karat Night Market
Image credit : Heyjolow
Crossover to Jalan Wong Ah Fook from City Square mall, there is a night market that scratches over 500m across Jalan Segget and Jalan Tan Hiok Nee. Don't expect you can find a lot of antiques there.
This is more like a pasar malam than a rustic(Karat) market. However, you still can find variety of stuff like used items, clothing, shoes, electronic accessories, perfumes, food & beverage and many more!
Most of the vendor are open to reasonable bargain if you found something that you want to buy. Sometime, there's a live band performance located at the open space between CIMB and OCBC bank as well.
If you want to fill up your tummy or rest, there's this open car park space will be transformed into food stalls at night located at the middle of Jalan Tan Hiok Nee and in front of Chaiwalla & Co. Container Cafe, the street features many hipster cafes as well. It's certainly a night life place to go without driving!
Find out more on other night markets in this link.
Open daily : 5pm-12am
Address : 20, Jalan Segget, Bandar Johor Bahru, 80000 Johor Bahru.C
Fa Ge Lok Lok (发哥渌渌)
Image by TheSmartLocal
Lok Lok means "Boil Boil" in cantonese, it's popular street food that usually set up in the converted small trucks across Malaysia.
You can find this famous Fa Ge brand in various places in JB as well as right in front of the KSL mall and the Bangkok Spa.
Their popular item are the marinated duck meat, abalone mushroom and much more!
Offer variety of sauces such as spicy chili, satay peanut, Thai sweet chili, and black bean sauce. Usually it open until midnight unless it sold out! Great for supper!
Open daily : 8pm to midnight
Address : Jalan Serigala, Taman Abad, 80250 Johor Bahru.
Restoran Woon Kiang 汶強粿條仔
Image by Sinchew
It's the well-known place for supper among the locals community. They serve Herbal Soup Kway Teow Kia, Braised Duck, Salted Vegetables and variety of side dishes. Passing from 3 ions with over 80 years of its name!
Their signature Kway Teow Kia topped with soup made with ancestral secret recipes with a hint of silky herbs, often accompanied by refreshing, non-greasy, mellow ingredients.
Many night owls spend their late dinner or supper here daily and sometime you could wait for up to 1 hour to be served. Either you should go early around 6pm or late mid-night around 2am, would be higher chances of more seats and car park. It's a true authentic local supper must eat in JB.generations
Open daily : 5pm to 4am
Address : Jalan Pandan 1, Taman Stulang, 80300 Johor Bahru.
Tapai Tang 大排檔 , Taman Melodies
Which the name Tapai Tang means food stalls in chinese. But it's a seafood restaurant that open up late night until 4am with just 5 mins short driving distance from KSL mall. Famous of its Salted Baked Chicken with kampong chicken.
Don't worry about the name "salted" as it's not as salty than you though, its subtle with the aroma of chinese herbs. Other dishes should try is the Wat Tan Hor, Chili Crab and the Fried Prawn. Overall the food is excellent at a reasonable price.
Open daily : Showtime from 10:00am to 4:00am
Address : 128, Jalan Chengai, Taman Melodies, Johor Bahru.
Sin Kimdo Seafood Restaurant (金都 BBQ)
Image by Darren Ng via Facebook
With it's vast finishing ground with an abundant supply of fresh seafood in Johor. So seafood is always a popular choice by many locals & visitors.
Sin Kimdo is worth mentioned here for it's BBQ section, you select the food and hand over to the people to grill over the charcoal fire. Chicken Wing Satay, and the Oyster mushrooms is popular order.
Other signature dishes would be the Salted Egg Crabs, 老鼠粉, Golden Fried Rice and the Crispy Fried Pork.Usually when you order "S" portion would be good enough for 3-4 people. Take note the crab is a bit over price but other are well serve and worth trying!
Open daily : 5pm to 3:30am
23, Jalan Sutera, Taman Sentosa, Johor Bahru
Restaurant Ah Piaw (阿標雲吞面)
Image by Eat Drink JB Facebook Page
Before heading back to Singapore is best to have this Wan Tan Mee as "breakfast". Open 24 hours daily.
They also offer Abalone Noodle, Lok Lok and other side dishes. Price is towards slight pricey but you can get a decent good food during midnight Take note there's a few branches along the same street, not all open 24 hours. Just look for the one with huge Blue signboard would be the one running 24 hours.
Open daily : 24 hours
Address : 12, Jalan Kelewang, Taman Sri Tebrau, 80050 Johor Bahru.
Foods with Entertainments
Sky 26 @ Holiday Villa
Image by Sky26 Facebook Page
Those who love to drink and chill out with friends this is definitely a good choice! With the 270° view of JB and the straits of Johor at level 26. Now you know how's the name came from.
It's popular hang out place for drinking as they serve all kind of wine while for the food they serve Japanese Cuisine and Spaghetti.
Cheese Katsu Sushi is a popular choice and the Asari Pasta is the excellent choice also. In general, the environment here is quite comfortable and the scenery is pleasant.
If you want to have a little wine and watch the night view, this is a good choice and take note is quite high consumption entertainment place. More info can be find here.
Open daily : 6pm to 2am ( until 3am Friday-Saturday)
Address : No. 260, Jalan Dato' Sulaiman, Taman Abad, 80250 Johor Bahru.
J Town Master Darts
Image by J-Town Facebook Page
It's a pub that offer indoor darts game, very popular place to gathering and birthday celebration among Singaporean and the locals.
Always offer irresistible promotion like freeflow beer and lucky draw! It's a good place for you to release stress and hang out with friends until late night.
Open daily : 4pm to 2am
Address : 28, Jalan Serampang, Taman Pelangi, 80400 Johor Bahru.
Bangkok Spa JB
Image by Bangkok Spa Facebook Page
It's one of the best place to get professional thai masseuse with good skills. It's just 6 mins walking distance from the J Town Pub.
One of their special service is their free pick up transport service from the JB checkpoint or nearby places but you have to book in advance.
They offer from short Shoulder Massage, Leg Massage to Aromatherapy Full Body Massage at a very reasonable price.
After the massage if you feel hungry you could try the well known "Lok Lok" just outside the entrance of Bangkok Spa. More info for the Lok Lok in the below section.
Open daily : 11am to 5am
Address : 58 - 62B, Jalan Abiad, Taman Pelangi, 80400 Johor Bahru.
Freedom Ultimate Club
Image by Freedom Facebook Page
It's well-known to be one of the most popular nightclub in JB, located at Stulang Laut beside Duty Free Zone. The club often invite well-known DJ and live bands to perform all kinds of music genres. Do visit this popular club to make most of your Johor Bahru nightlife.
Open daily : 9am to 5am
Address : E1-E4, Berjaya Waterfront Complex, No 88 Jalan Ibrahim Sultan, Taman Stulang Laut, 80300 Johor Bahru
City Square Mall
A great location to catch up a late night movie at City Square with just few minutes walking distance from the checkpoint. The cinema located at level 5 & 6 operated by mmCineplexes. Ticket ranging from RM13-18 for adult and RM10-11 for kids, they often have promotion as low as only RM6! Do check out their website to find out more.
Open daily : Movie showtime from 10:30am to 12:30am
Address : City Square, M5-03/04 City Square, 108, Jalan Wong Ah Fook, 80000 Johor Bahru.
MBO cinema in KSL Mall
Here's another cinema for late night movie, many going for the movie after the food walk at the pasar malam outside the mall on Monday.
Daily late night movies until 2am or later. MBO cinema is usually RM2-3 cheaper compare to the one at City Square.
You can also find variety of delicious food inside the mall if you could go early worth explore the restaurants around.
Address : Level 2, KSL City Mall, Jalan Dato Sulaiman, Taman Abad, 80250 Johor Bahru.
In summary, nightlife in Johor Bahru are never sleep. Haven't mention about the night market (Pasar Malam) in this article already fill up your time during the night(s).
There are also many other seafood restaurants that are really good which can't fit them all in this article. Perhaps another article would purely dedicated for it.
There are some people like the taste of KFC in Malaysia than Singapore, you can get KFC and Mcdonalds that run 24 hours in the downtown area of JB as well in case you're one of them!
Hope this guide can help you find your night itinerary, Happy night hunting!
Artsy Guesthouse is just located in the center of those night spots, you're welcome to stay a night or 2 if you find it cannot fit all spots in 1 day.
Nightly rate starting from RM150 onwards for the entire 2-bedrooms apartment.
P.S Plan your trip on Friday & Saturday instead on the eve of working day or else you will end up like him on the next day.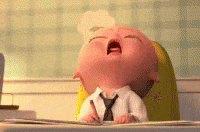 #nightmarket #FoodandBeverage #pasarmalam #johorbahru #attractions #nightspots