Romantic Getaway in Johor Bahru
Your relationship or wedding anniversary is coming close, and you are in need of a nice plan to make sure that your partner can thoroughly enjoy the annual occasion.
Let's say you are in Johor Bahru - where would you plan to bring your partner on that special day?
If your mind went blank at that question in the last paragraph, don't worry. We got you. Johor Bahru has some lovely, romantic places for couples like you to visit to give your relationship a nice little happy surprise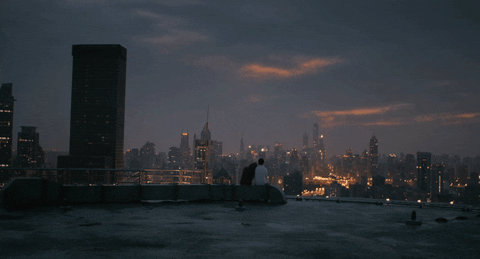 A Romantic Getaway in Johor Bahru
These romantic little vacations are all about new experiences, reliving the happy, giggly moments in your earlier days together as a couple and so many more positive experiences! Why not start your romantic getaway with the following destinations
Downtown Ride
Address: Kampung Bahru, Johor Bahru, Johor
Contact No.: +6016-2559094
Hours: 7AM-7PM Tue - Sun
Image course: Downtown Ride FB
Start your day with a romantic cycling tour early in the day around the pleasant scenery scenes in Johor Bahru. These cycling tours start as early as 7AM, right before it gets too hot in the Malaysian weather, so you can book your next tour at JB Downtown Ride, rent your bikes and start touring!
Since the bike rental services only require you to return your bike on time, you are welcome to stray from the biking tour routes and go further if you'd like! In fact, Downtown Ride has had clients who ventured to a full island tour around Singapore from the bike collection point before as well.
The possibilities are endless! Just be sure to bring your camera along for photographic memories! You can find out more about their tour times and prices here.
Bangkok Spa
Address: 58 Jalan Abiad Taman Pelangi, Johor Bahru 80400, Johor
Contact No.: 07-333 2277
Hours: 11AM - 5AM Daily
Image course: Bangkok Spa FB
If you want a romantic, lovey-dovey atmosphere, you absolutely need to try this famous Bangkok Spa in Johor Bahru! This spa is renowned not only for your typical massage sessions - they also have private jacuzzi and sauna rooms for couples, so you can fully immerse yourself in the relaxation experience. If you want to get to Bangkok Spa, you can get a free ride there from malls nearby such as City Square and KSL City. Past visitors have reviewed the place positively for its clean amenities and skillful massages, so why not bring your loved one there for this awesome massage and spa session?
Cafe de Flore
Address: Jalan Jaya Putra 1/1, Taman JP Perdana, 81100 Johor Bahru, Johor
Opening Hours: 11AM - 11PM Daily
Image course: Cafe de Flore FB
No romantic getaway is complete without some heartwarming food and lovely cafe atmosphere when it comes to us Malaysians or Singaporeans. This cafe has beautiful artisan furnishing and interior design that will make you feel like you are in a super high-class environment!
This will make a perfect atmosphere for a romantic dining experience without bursting a hole through your wallet. Good food, pleasant environment & affordable; Sounds good, doesn't it?
Forest City
Address: Jalan Forest City 1, 81550 Johor Bahru, Johor
Contact No.: 013-700 1199
If you haven't already heard of Forest City, well, suffice to say that it's a man-made beach with beautiful views and spots for you to take pictures at. Visit the Forest City during the evening sunset to fully take in all the beauty around you that this place has to offer!
Aside from being a good spot to hide away from the hustle and bustle of the city, the calm atmosphere accompanied by the sea breeze will definitely be pleasant enough to set a romantic mood.
Puteri Harbour Pier Walk
Address: Puteri Harbour, Lebuh Laksamana, 79100 Nusajaya, Johor
Contact No.: 07-5302701
Image source: Trips&Activites & Perthhotel
Come late evening or night time, the gentle glowing light surrounding the Puteri Harbour pier is bound to set you and your loved ones in a lovey-dovey mood!
The soft breeze flowing across the water will set just the right ambiance for you to walk hand-in-hand with your partner while you look at the collection of beautiful yachts and the scenery.
This would be a perfect place for you to have heartfelt conversations, or even for a proposal!
Sky 26 Bar, Holiday Villa
Address: 26th Floor Holiday Villa, Jalan Dato Sulaiman, Taman Abad, 80250 Johor Bahru
Contact No.: 010-288 2626
Opening Hours: 6PM - 2AM Sunday - Thursday, 6PM - 3AM on Fridays
Image source: Sky26 FB
Spending the late night hours in a luxurious bar is already a tempting idea for couples who love to live their lives out late, but Sky 26 brings the bar experience to a whole new level - both figuratively and literally.
This cool yet romantic bar is located on the 26th floor of Holiday Villa, and outdoor seating areas are always packed! Aside from the luxurious decoration theme, you can also get a bird's eye view of Johor Bahru at night.
There's always something super charming about a city's night view, and you will definitely not miss it while you are chilling and getting all fuzzy with a drink in your hand!
To make the atmosphere even more romantic, you can present her with some surprise gestures or gifts! A simple flower or a nice accessory that you bought when you think of her would also be a great idea as a gift.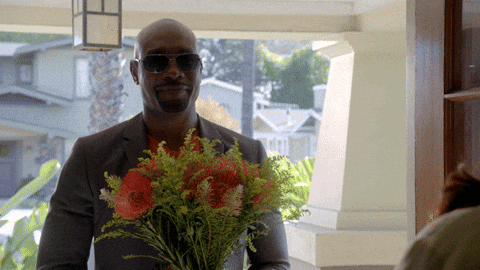 If you're planning this romantic vacation for your man, why not include a pampering massage session to soothe his muscles as well?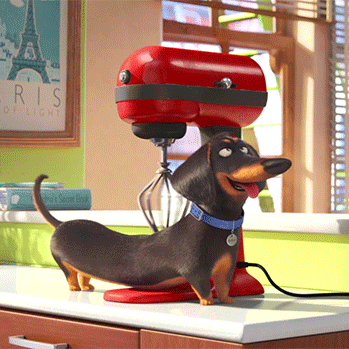 Where is your favourite romantic places?
Comment below or share this article to your friends who are in deep love!
Meanwhile, we hope that you will enjoy your romantic vacation!
#nightspots #attractions #johorbahru #itinerary #tips #romantic #massageampspas