The Hidden Gems of Johor Bahru for You to Relax in.
We can all agree that there are plenty of places for you to shop till you drop all around Johor. You'll find an endless supply of food, entertainment and generally venues to have fun.
However, for some of us who'd prefer to have some quiet and peace away from the daily hustle and bustle of the cities, we might be looking for something completely different. Why not take a break in some hidden destinations within Johor Bahru?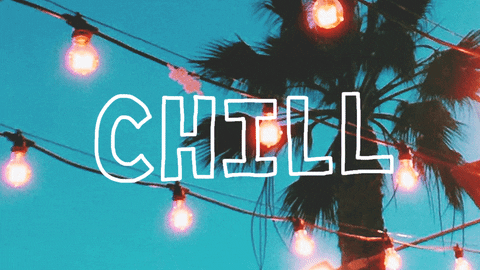 You can always head to the nearest Starbucks, the next crowded mall to browse and shop, or a theme park to enjoy the rides at. In these hidden gems below, you will be away from the crowd with something you can relax with - comfort food, fruit juices, books and much more.
TGND X The Girl Next Door
Location: 8A, Jalan Dhoby, Bandar Johor Bahru, 80000 Johor Bahru, Johor
Opening Hours: Always Open
Contact No.: 017-664 3577
Image credits: BeverlyBee@foursquare
Just located next to Roost Cafe. Beverly Bee was JB's fashion icon, especially back in 2004 when she won a Shu Uemura makeup competition! Aside from providing hairstyling and make-up services, Beverly started The Girl Next Door as a quaint little fashion boutique.
Her shop features pieces that are up to date and trending, and once in a while you'd see her own styled pieces that you can't get anywhere else! You can have fun browsing through the clothes, shoes and bags in this hidden gem in JB here. No more crowded shopping lots!
Bloom by Mok Mok
Location: 87, to Taman Mutiara Emas, Taman Mount Austin, 81100 Johor Bahru, Johor
Opening Hours: 12PM - 11.30PM
Image credits: bloom by Mokmok FB
Try coming here and not fall in love with the decoration and the entire atmosphere of this cafe. Here, you can dine and drink while you are surrounded by forever-blooms above your head!
Bloom by Mok Mok is intricately decorated with flowers, with the seating areas bathed in a warm, cozy light. Be sure to bring your polaroid camera here for the best cafe photographs that you can get in Johor Bahru!
My Little Corner
Location: 6A, Jalan Pahang, Bandar Johor Bahru, 80000 Johor Bahru, Johor
Opening Hours: 12PM - 10PM
Contact No.: 016-7112505
Image credits: Ozzy & Lulu
The owner of this shop, Elvis Long, drew inspiration for this antique-looking hair salon from his apprenticeship in Singapore. If you have visited cafes in Khao San Road. you might see some similarities between the way these places are decorated! Later on, Mr. Elvis added some Thai-styled decor as well. Here, you can enjoy a cup of coffee or a nice cool bottle of Singha - rarely found in Johor Bahru - while waiting for your turn to get a haircut!
Little Paris
Location: Jalan Jaya Putra 1/1, Taman Mount Austin, 81100 Johor Bahru, Johor
Opening Hours: Vary
Contact No.: 012-798 9800
Image credits: Little Paris FB
Little Paris is a lovely little area featuring Parisian-style shop lots and furnishing. Visit Little Paris at night and you will find a row of shophouses lit by beautiful light decorations.
Walk down the cobblestone roads and visit the high fashion clothing stores and bakeries; You'll be surprised by the European vibe you can experience here! Once in a while, Little Paris will hold large-scale events, and these are the times when visitors from Johor Bahru and Singapore would crowd in this place to enjoy the festivity.
Some of these places are not known even to the native Johoreans! How many of these places do you know?
If you have other hidden gems of Johor Bahru that you would like us to feature, do leave us a message on our Facebook page or comment below by any other means!
Meanwhile, why not drop by Artsy Guesthouse and see the range of arts, and comfortable staycation location that we have prepared to welcome you?
Reserve your place now.
#travel #johorbahru #FoodampBeverage #cafehopping #attractions