Top 5 Shopping Malls in Johor Bahru & Why You Should Visit Them
On days when you have no plans, the easiest plan to make is to visit a shopping mall. It doesn't matter where you stay - shopping malls are a great place to hang out, relax and just walk around for a bit.
You can window shop, buy groceries, check out the latest promotions from your favourite brands and more. Plus, shopping malls are a much-welcomed shelter from the scorching heat outside!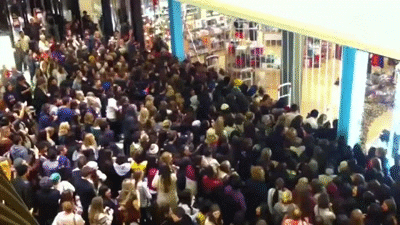 5 Shopping Malls in Johor Bahru that you should Visit & Why Johor Bahru is by no means lacking in the number of shopping malls. In fact, there are unique reasons why you should visit the 5 shopping malls that we are reviewing below!
Location:
83 Jalan Tampoi Bandar Baru Uda, Jalan Tampoi, Bandar Baru Uda, 81200 Johor Bahru, Johor
Opening Hours: 10AM - 11PM Daily
Contact Number: 07-2448322
When was the last time you visited a shopping mall with an actual theme park in it? Capital 21 entertainment mall spans over 1.2m square feet in size - you can spend the entire day just shopping and enjoying the rides in MCM Studio, the largest indoor theme park in Southeast Asia!
When you visit MCm Studio within this mall, you can expect to see three different sections - Cartoon Planet, Music Planet and Movie Planet. If that doesn't sound like enough entertainment, you probably will never have enough!
Paradigm Mall
Location: Jalan Bertingkat Skudai, Taman Bukit Mewah, 81200 Johor Bahru, Johor
Opening Hours: 10AM - 10PM Daily
Contact Number: 07-2313888
Paradigm Mall is the only mall in southern Malaysia areas that have its own ice skating rink - with affordable prices! You can attend ice skating classes here whenever trainers are available if you are interested to learn as well.
If you are a huge movie fan, you will be pleased to find out that Paradigm Mall has the biggest cinema screens in JB. Even if you are not, you might enjoy browsing through the HomePro outlet located within this mall for all your home furnishing needs.
Then, there's also the fact that Paradigm Mall is where you will find the first Parkson outlet in Johor. That's another popular shopping destinations for mothers going on a weekend shopping trip. You can also bring your children for some fun at their Indoor Rock Climbing Center.
Location: Jalan Premium Outlets Indahpura, 81000 Kulai, Johor
Opening Hours: 10AM - 10PM Daily
Contact No.: +607 661 8888
JPO is the first Factory Outlet in Southeast Asia, and Johor, Malaysia is proud to have this remarkable shopping mall in its district! Its convenient location brings in visitors and loyal customers from both Malaysia, Singapore and also other passing travellers. Featuring about 130 shops with international brands including but not limited to Coach, Adidas and Timberland.
The best part? There are going to be plenty of discounts and offers frequently, so look out for it!
LocatIon: 1, Jalan Desa Tebrau, Taman Desa Tebrau, 81100 Johor Bahru, Johor
Opening Hours: 10AM - 10PM on Weekdays, 10AM - 11PM on Weekends
Contact No.:1-300-80-2366
Due to its proximity to Sunway College Johor Bahru, several secondary schools and housing areas, AEON Tebrau is one of the most visited malls in Johor Bahru!
From groceries to movies at their TGV cinemas, arcade games and more, you can rely on this mall to cater to almost all types of shoppers! In fact, AEON Tebrau has an indoors theme park - Fanpekka, which will be an excellent weekend destination for families with children.
After taking lots of beautiful pictures in this highly aesthetic theme park, you can browse through the Japan street restaurants and choose one to dine in for a different ambience & feel compared to your usual local Malaysian atmosphere. The best part? You can easily hop on to another store located next to it, which is IKEA Tebrau!
Location: 33, Jalan Harmonium 23/13, Taman Desa Tebrau, 81100 Johor Bahru, Johor
Opening Hours: 03-79527575
Contact No.: 03-79527575
Do we really need a reason to visit IKEA? IKEA Tebrau is the second IKEA store to open in Malaysia, but also the largest store of its franchise in the entire Southeast Asia! This store opened only recently, in November 2017. Spanning over a total of 46,713 square meters and over 50 furniture showrooms, you will surely leave the Scandinavian furniture store with fresh inspirations for your house decoration and a furniture piece or two.
New Shopping Malls to Open in Johor Bahru in 2019
These malls aside, there are also three new upcoming malls in Johor Bahru that you can look forward to, which are the IKANO Shopping Center, R&F Mall and Southkey Mall. Ready your wallets for the new shopping experiences!
IKANO Shopping Center
Due to be completed in Q3 of 2019, IKANO will be yet another mall to be added to the IKEA and Aeon Tebrau shopping chain combo. Indeed, these 3 malls will be linked together, and so far it is already known that IKANO is going to feature 4 levels, inclusive of sports, dining, retail and entertainment facilities that most shopping malls will comprise of.
R&F Mall
This mall is due to open between lte 2018 and early 2019, and it is owned by R&F Princess Cove. Located only a little more than 1km away from Singapore, you can be sure that R&F Mall is going to be flocked by both Malaysians and Singaporeans!
One of its selling point? A Jaya Grocer premier supermarket and a flagship cinema from Hong Kong - Emperor • WEIN!
Mid Valley SouthKey Megamall
Estimated to be the biggest mall in Johor, the Southkey mall is going to be more than just a simple shopping mall! The entire development has eight 30-storey tower blocks, 4 office blocks and a serviced apartment, along with 3 hotels with an 18-acre central park. Once it's open, you can spend an entire day and more in this area!
Now that you know where the shopping malls are and what they feature, we believe that you already have a good plan for what you are going to do this weekend!
We would like to give you a friendly reminder to budget your expenditures properly while you shop and have fun in the shopping malls that we have discussed in this article. Meanwhile, if you are close by, do check out our guesthouse which you will always be welcome to stay in for a few nights while you're on your vacation!